In the button tabs you will see several settings.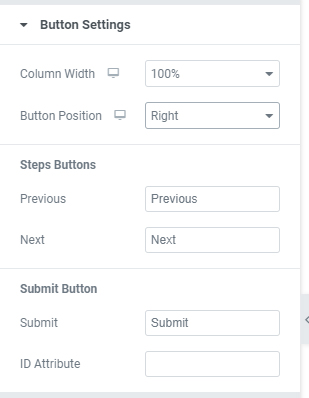 Column Width: Set the width of Buttons Column.
Button Position: Set the position of buttons inside the column.
Steps Buttons:

Previous: Set the value of Previous button.
Next: Set the value of Next button.

Submit Button:

Submit: Set the value of Submit button.
ID Attribute: Set the unique ID of Submit button.